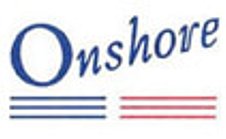 Enginering Contractors
Utility piping Contractors
Boiler Repair And Services
Boiler Erection Services
Erection Contractors
Fabricators
Piping Contrators
Industrial Gas Piping Contractors
Compressed Air Piping Contractors
OUR CLIENTS
Driving Services for Leading Brands.
13/62 Kokkattu Building, Ambalamugal, Ernakulam - 682302, Near to Hocl Junction
+91 484 272 0635
enquiry@techsteeleng.cm.com
© 2022 Tech Steel Engineering Contractors
Established in the Year 1990, Tech Steel Engineering Contractors Is a Top
Player in the Category of Engineering Contractors with an Impeccable History
in the Industrial Sector with Trusted Clients and Customers.
Over 30 Years of experience in the core sectors Tech Steel has initiated
numerous petite and Large Projects Concerning Various Engineering works.